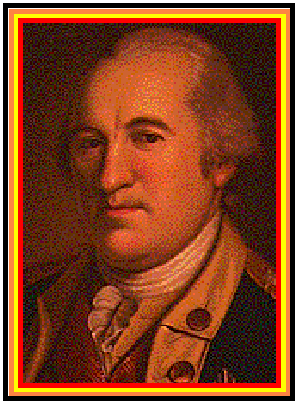 Baron Von Steuben painted by Charles Willson Peale, 1781-82

No battle was fought at Valley Forge. Yet, it was the turning point of the Revolutionary War. It was here that the Continental army was desperately against the ropes — bloody, beaten, battle-weary — and ready to quit. Even General Washington conceded, "If the army does not get help soon, in all likelihood it will disband."

By February the weather eased somewhat moving from brutal to merely miserable. In March, General Nathanael Greene was appointed head of the dismal Commissary Department and magically food and supplies started to trickle in. In April, Baron von Steuben, a quirky mercenary who was not really a baron, began to magically transform threadbare troops into a fighting force. Also in April a plot to remove George Washington from power, was quashed for good. May, brought news of the French Alliance, and with it the military and financial support of France that saved the day.