THE AMERICAN NATIONAL FRONTIERSMEN AND FRONTIER WOMEN WILL HOST A PRE. 1843 MOUNTAINMAN RENDEZVOUS AT THE LOU WYMAN LIVING HISTORY MUSEUM ON RT. 40 TWO MILES EAST OF CRAIG, COLO.
OUR RENDEZVOUS PRIMITIVE CAMP WILL BE OPEN TO THE PUBLIC AND SUNDAY THE 7TH AND 8TH OF JUNE FROM 9AM TO 4PM.
DURING WHICH TIME MANY PRIMITIVE SKILLS WILL BE DEMONSTRATED THE LIKES OF FLINTLOCK SHOOTING, PRIMITIVE ARCHERY AND ATLATLE, KNIFE AND HAWK THROWING, FIRE MAKING SKILLS, FUR TRADE TRAPPING, TANNING HIDES, FLINT KNAPPING AND MANY OTHER SKILLS THAT WERE NEEDED TO SURVIVE THE ROCKY MOUNTAIN FUR TRADE SEASONS.
THEIR WILL BE A $3.00 CHARGE TO VISIT THE PRIMITIVE CAMP AND SEMINARS. THE SHOW WILL BE $3.00. THERE WILL BE NO CHARGE FOR CHILDREN 12YRS AND UNDER. TRADERS ROW WILL BE FREE ALL FOUR DAYS.
_______________
READ ABOUT OTHERS THAT HAVE BEEN HERE
Tom Tobin Marino Medina Jim Baker
_______________
ALL PRIMITIVE RENDEZVOUS RULES WILL BE STRICTLY ENFORCED AMONG ALL MEMBERS.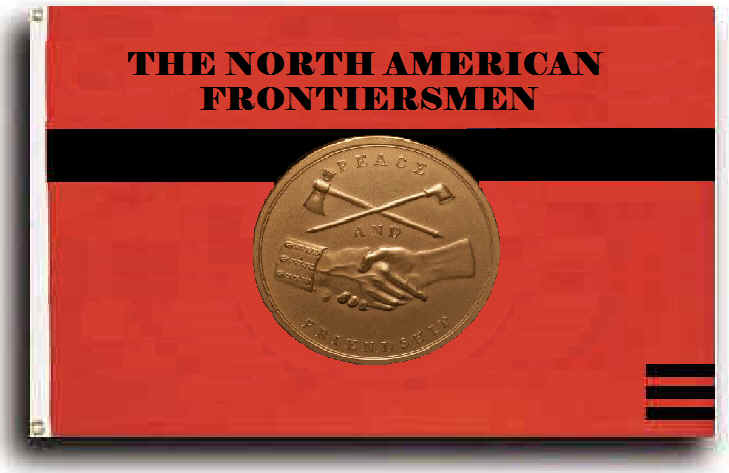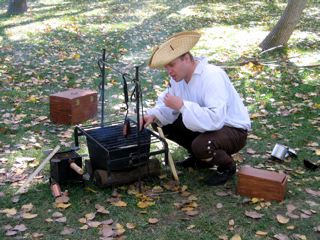 Can't you see you and your friends like Larry Hall at next years event setup on this historic land.
A flag pole and campfire was available for a central meeting place.
Meetings will be held Saturday (noon) and the pot luck on Friday night.
The CA Company boys made it in last year to Colorado.
THE MOUNTAINMAN SHOW WILL BE SATURDAY EVENING BEGINNING AT 7 AM UNTIL 9PM.
IN THE PRIMITIVE CAMP AROUND THE CAMP FIRE. THE PUBLIC WILL BE SEATED ON THE LAWN SO BRING SOMETHING TO SIT ON.
THE MOUNTAINMEN AND WOMEN WILL TELL STORIES ABOUT THEIR EXPLOITS ALONG WITH HOW THEY GOT THEIR NAMES. WE WILL HAVE SOME MOUNTAIN MAN MUSIC AND SONGS.
THIS IS A RE-ENACTMENT OF A 1800'S MOUNTAINMAN RENDEZVOUS. HIGHLY EDUCATIONAL ESPECIALLY FOR CHILDREN.
FOR QUESTIONS ABOUT THE RENDEZVOUS CONTACT THE COLORADO FACTOR HOWDY DAVIS, 970-824-6109 OR E-MAIL AT winterhawk2@localnet.com
BE SURE AND VISIT OUR ON-LINE MAGAZINE AT; http://www.nafsmokesignals.com/