Smoke Signals

July/Aug 2011

BUCK CONNER

Acting Editor

Hey young ladies and young gentlemen you can learn about sports, crafts, science, trades, business, and future careers as you earn MERIT BADGES. There are more than 100 available. Any Boy/Girl Scout may earn any merit badge at any time. You don't need to have had rank advancement to be eligible.

* Pick a Subject. Talk to your Scoutmaster about your interests. Read the requirements of the merit badges you think might interest you. Pick one to earn. Your Scoutmaster will give you the name of a person from a list of counselors. These counselors have special knowledge in their merit badge subjects and are interested in helping you.

* Scout Buddy System. You must have another person with you at each meeting with the merit badge counselor. This person can be another Scout, your parents or guardian, a brother or sister or other relative, or a friend.

* Call the Counselor. Get a signed merit badge application from your Scoutmaster. Get in touch with the merit badge counselor and tell him or her that you want to earn the merit badge. The counselor may ask to meet you to explain what is expected of you and to start helping you meet the requirements. You should also discuss work that you have already started or possibly completed.

* Unless otherwise specified, work for a requirement can be started at any time. Ask your counselor to help you learn the things you need to know or do. You should read the merit badge pamphlet on the subject. Many troops and school or public libraries have them.

___________________________
Our New Chief Factor Tom Casselman told me about some of our members activates in CA. This caught my attention having been in a similar involvement in CO years ago.
I owned a black powder gun shop near Estes Park CO, located on 300 acres of mountain land, we had a local buckskinner club that held monthly shoots at this location. Great for business on the weekends with members buying what they needed for each shoot or hunting season. In those days our local K-Mart, Wal-Mart stores sold the muzzle loading rifles and pistols but nothing for accessories to shoot them - "Buckhorn Rendezvous" was born. In the early '70s through the late '80s we were ordering every other day trying to meet the locals needs. This is another story to be told at a later time.
After a few years in business a local BSA Scout counselor approached me about using the store for weekly evening meeting with an Explorer Group interested in buck-skinning. I provided the store my friend and BSA Counselor did his thing. Then here comes a surprise - Girl Scout's wanting to join the group. Short story - the two groups were joined with their parents and the Greeley - BSA and Girl Scouts Head Quarters blessings.
Within 8-10 months we had a combined group of young folks that would "shine" at any event taken to.
Each member had their own hand made clothing.
A shelter cloth.
Rifle (CVA provided at a kit - built with help of parents).
A hand forged knife.
Forged fire making tools & cooking irons.
Along with additional accessories made in classes we held on weekends.
Mom and Dad even got into the show with trying to keep up to their kids so they would blend at different outings. There has always been a smile of pride by all of us and still there today when we see each other, good times.
Buck
Here's a group of North American Frontiersmen in sunny California doing the same as we had done years before. Thank God that you folks take the time and effort to do this. This is a very hard road to take, with more dollars $$$ and time than most would put forth.------------------ Thank You folks for your GREAT CARING of our future generation, I can't say enough about what it takes and the effort these members are putting out to run such events.------- WOW - Waugh the CAMP....
___________________________
Buck,
We first started black powder shooting with the Varsity team 6444 back in 1987. One of the adult leaders saw a program on the Disney channel about black powder shooting and that was enough for us to get going.
We first made a 45 caliber CVA pistol kit and a Thompson Center Hawkin 50 caliber rifle kit. We first fired them at the 1988 Spring Camp-O-Ree. The boys in the group learned to shoot them safely, which made my job as a leader easy. They also made lean-tos for shelters. We cooked over open flames, no camp stoves. I remember the boys feeling very grown up with us treating them like adults. We also had a few throwing hawks, so we did a lot of throwing.
The Fall Camp-O-Ree for 1988 was cancelled a month before it was to happen. The district executive for the Stanford Area Council Boy Scouts asked us if we could pull off a rendezvous in a months time, so there would still be a fall event. We said sure and that was the start of a long history of rendezvousing with the Boy Scouts in the south San Francisco Bay area.
The first rendezvous consisted of rifle shooting, tomahawk throwing and archery. We had 125 attend that event. We did not have an official patch that year, so one of the leaders and I cut and stamped 125+ leather strips with the MMR 88 and a stamp of a possibles pouch.
The following year we had some activities added to the event. Rope making, jerky making, dutch oven cooking, flint and steel and caber toss were some of events. Word of mouth was our way of promoting this. When scouts heard about the event and what they could do, well we had more and more come each year.
In 1992, we got a call from another council and they asked if we could do this event for them also. Of course we could, the only thing different this time was the scouts were from the San Jose area and from different parts of the world. We had boys from England, Israel, Japan, Estonia and a few other countries. The boys ate it up. The boys learned how to throw hawks & knives, toss cabers, set traps, do flint and steel and shoot black powder rifles. Due to government regulations, the Japanese could not shoot or even hold a rifle. When 1994 came, the Japanese scouts were allowed to shoot. That was also the year that we had scouts from Russia. Could any of you as old or older than me, imagine that I would be handing a Russian a loaded rifle? Rendezvous broke down all barriers.
Since then we have been involved in nine International Scout Rendezvous and over twenty local rendezvous with the scouts from the Stanford area. We have had scouts from over 15 countries come to the International event and 5 councils from around the San Francisco bay come to the local rendezvous. Boys and girls really enjoy doing all the things that are associated with rendezvousing.
These events are so much fun, that when one of our adult leaders had a liver transplant, the first thing he said to me when I went to visit him was, "I'm going to make it, so I can go to rendezvous." We have no problem getting adult help for these events and the number of scouts signing up has grown from 125 to over 600 this past fall.
The NAF members that help with the rendezvous are Glen Koehl, Mark Hatfield, Jack Swallow and Bill Martinie. I also have help from scouters in the Bay Area and my daughter and her in-laws.
NAF No.# 118 - Bob Larson
___________________________
EDITOR'S NOTE:
The amount of effort is amazing folks, look at the responsibility with caring for kids from other countries let alone ones from here. Plus all the activities these kids get to take part in. Bob you and your crew should be very proud to have such a doings, we're PROUD your with us, THANK YOU.
___________________________
Discussing today's activities.

This young man has talent.

Come on - light the tender.

A camp fire and some good stories are in place.
The trade goods are plenty for young eyes.

This young lady knows how to get her fire started.

The shootin' sport being learned.

Here's some great looking young ladies. Sorry guys.
She is good guys, look out she take your coins.

Leather working has always been a scout talent.

Fine knife sheaths and other beaded goods.

This is how its done folks.
Here's a great experience for folks of all ages.

Now that's a proud face and great smile.

Where did that old coon come from, outer space?

Possible "Merit Badges" that could be earned in such events.
See this link about earning your "Merit Badges" when attending such activities as shown in this letter from Bob Larson.
Bob's email address is: rlarsen30@gmail.com

http://www.scouting.org/scoutsource/BoyScouts/AdvancementandAwards/MeritBadges.aspx

___________________________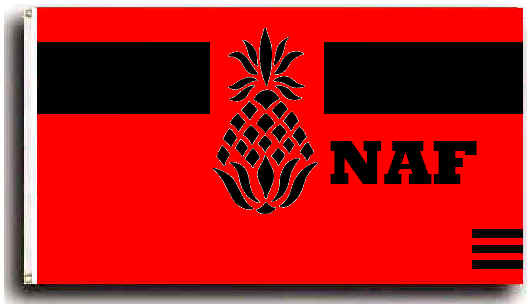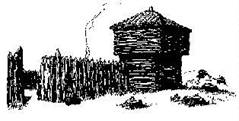 ___________________________