ENGLISH DOUBLE FLINTLOCK 16 BORE SHOTGUN
BY "H. W. MORTIMER, LONDON".
The Mortimer flintlock pistols, sporting rifles and shotguns from the 1780-1810 era are marked "H. W. MORTIMER LONDON - GUN / MAKER TO HIS MAJESTY" on top of the barrel. Name only is engraved in script on each lock plate. There is light engraving on the barrel tangs and trigger guards. On 80% of his firearms there is a safety behind the hammer on each lock. Butts are carved with fifteen, pie-shaped segments. Mortimer flintlock touchholes have platinum liners. That pretty much describes a H. W. Mortimer firearm per the London Proof Houses.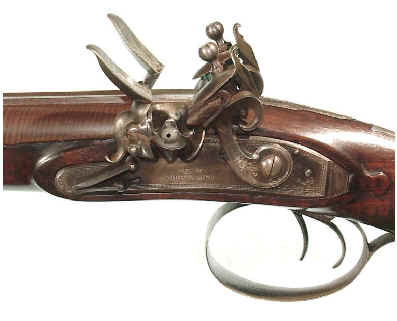 This 16 bore, 30" twist steel barrels, flintlocks with platinum toucholes and French cocks.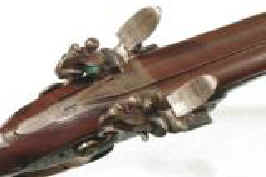 Waterproof pans and roller frizzens.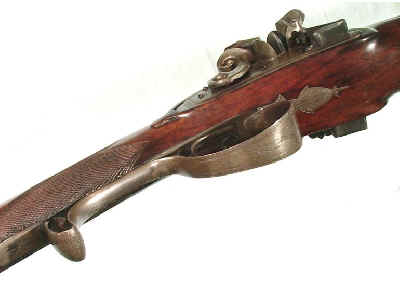 LOP: 14" to it's engraved steel butt plate.
Checkered straight grip stock with skeleton grip extension.
ASKING PRICE $12.500.00
PRICE AT AUCTION RECEIVED $13, 700.00