..
CAPTAINíS LOG
The NAF is looking for a new Editor for the On-Line Magazine "Smoke Signals". The NAF will need to get interested members for the position of the Chief Factor, as Howdy Davis will be stepping down. Buck will help our new editor get his feet on the ground before leaving. Howdy will help the newly elected Officer with his position.
Bob Loyd has graciously stepped up to do the job of Chief Factor.
_____________________________________________
Term of Office and Elections
A. Term of office is 3 years for all elected Officers. The initial term of office shall start on Jan 1, 2006.

1. If an officer becomes unable to serve within the first two years, a special election shall be held using the process described below. In the final year of office, or if necessary to conduct an election, a replacement shall be appointed by the Council of Elders.
___________________________________________
..
B. Elections. Campaigning shall be conducted in the final six months of each term. Ninety days before the end of each term, the Captain shall appoint an election committee of three members, who shall designate a return address for ballots. At least sixty days before the end of the term, the Secretary shall send election ballots to all active full members, listing all candidates who have submitted their names, along with their election statements and qualifications. Ballots shall show the return address, and a deadline date 30 days prior to the end of term, and must be postmarked by the deadline, with seven additional days allowed for delivery. Candidates who receive the largest number of votes (a plurality) shall be elected. The election committee shall issue its report within 15 days of the deadline, thus allowing 15 days for the new officers to make an orderly transition.

C. Addresses. Members desiring to vote shall ensure that the roster contains their current address at the time ballots are to be mailed. Members who do not return ballots may be dropped from active status and will not receive further ballots and mailings. To be reinstated, inactive members must contact the Treasurer, providing a statement desiring re-activation and a current address for the roster.

_____________________________________________

___________________________________________
..
MESSAGE FROM THE SECRETARY/TREASURER.
PAT QUILTER
Treasurer - Secretary

Our balance for the NAF account stands $1625.39. I have taken back the Secretary - Treasurer duties for the time being, which will entail updating the roster, receiving funds, making reimbursements etc.

NAF Secretary-Treasurer
Y'r Sv't Pat Quilter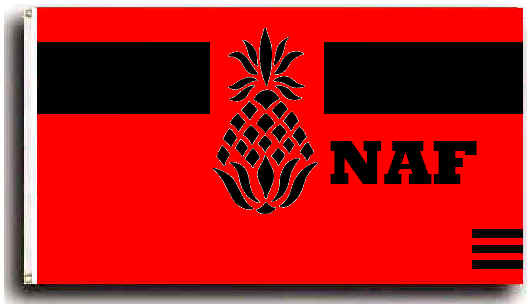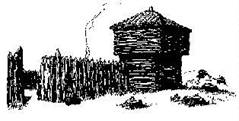 ___________________________
Page 2
This website may not be reproduced in part or in whole without the written permission of the North American Frontiersmen. All Rights Reserved, Copyrighted 2005-2010.