Welcome to the TRADE ROOM




Classified Ads

The North American Frontiersmen

1750-1843

Smoke Signals

Mar./Apr. '10
..Make these folks an offer.
A pair white brain tanned ladies gauntlet gloves.

$_____

Friends, I have some extra plunder that I would like to sell. (1) Hand forged lead ladle for use over an open fire. Original cost was over $25. (1) Mulford Lehi County fancy curly maple 45 cal long rifle. Original cost was over $$$$. Make me an offer. olebjensen61@yahoo.com

[no photo]

Navy Arms Colt Paterson

with holster, brass loading flask, tool, & bullet pouch. Original cost was over $385.

Make me an offer. olebjensen61@yahoo.com

$_____
Rapine .600 bullet mold

$_____

Period Fishing Hooks & Leader.

Assortment of early style fishing hooks & leader. Eyeless Spade End Hooks. Spade end hooks are those with a flattened area where an eye would be on a modern hook. Early 20th Century Blind Eye Hooks, perfect for the fly or period fishing kits. (5) Very Small Hooks No. #4 on tanned leather. (4) Small Hooks No. #6 on tanned leather. (5) Larger Hooks No. #8 on tanned leather. (6) Leaders (Horsehair) on tanned leather, on original tanned leather card in a pewter container with an Elephant's head on the cover. If your into period fishing whether bait or fly fishing here's your hooks. Original cost was over $65. Make me an offer. buckconner@yahoo.com

$_____
Tapered Eye Axe

Dug axe thought to be Original 18th Century, fully usable ready to helve & sharpen. $250.00

Camp Oven

After examining many so called "dutch ovens" the one pictured is the oldest one I've encountered. It can't be dated earlier than the last quarter of the 19th Century. Circa 1875, $175.00
Tools, tongs, wedge, trigger, cup, can

Combination tool w/8 tips that store in handle $75.00
Ember tongs for lighting pipes and lanterns $15.00
Pocket wedge for splitting rib cage and pelvis, hand forged $50.00
Trap trigger $15.00
Small copper cup, tin lined, old $25.00
Old Dupont powder can $50.00

Punches

Wide variety of plier punches and driven punches, many additional leather working tools available for trade. I do buy quality leather working tools and equipment as well as trade. $10.00 up
FOR SALE items marked AMM.

I'll throw in a couple of rendezvous medallions and three commemorative 1st land rendezvous silk scarves (red, green & blue), some AMM stickers, a couple of strikers. No charge.

The above is the discount price if it is to be sold piece by piece the price goes up, dramatically.

Additionally I have collected some exceptional items made by members of AMM that I had intended to donate to the museum. If anyone would like to provide these to the museum they are for sale. My library, files, weapons and most accouterments are also available.

I am selling off all my items marked AMM.

#1. 1 silver AMM medallion made by Digger $25.00
#2. 1 – 2.00 oz silver bracelet by George Thompson medallion by Digger $100.00
#3. 1 complete set of 3 commemorative land key medallions made by Walt Hayward $75.00
#4. 1 of a kind silver medallion commemorating the land made by Walt Hayward. $250.00
#5. 1 - 2.75 oz silver belt buckle made by Mac MacCurdy $150.00
#6. 1 - 4.55 oz silver belt buckle made by Paul Mantz $150.00
#7. 1 brass 2.5"X4.75" card case engraved by CJ Allan $50.00

$800.00 FOR EVERYTHING

Get your items listed for FREE by the North American Frontiersmen, sell your goods to folks that will put them to good use.

Make me an offer. yourname@email.com

$_____

Hey folks we have room for your wares, just look at how the other ads have been worked along with a picture or two and a starting price you would consider. If its period lets get you some funds or make a trade to get you what you really want. We all have mode changes in our persona makeup. Join the fun.

"Remember to treat others as thee wishes to be treated".

Benjamin Franklin

The items shown on this page with a picture, helps to sell your product - like they say "a picture is worth a 1000 words". The seller needs to sends to contact the editor about the wares wanting posted on the "Trade Room" page, send either a jpg., gif. file or picture to our him. He will in turn place the description and picture on this page for those interested in buying or trading with the seller. The your email address is shown to help you and your buyer make a deal in the transaction.

Buck Conner

"One who trades" English

"Uno qui én negocia" Spanish

"Unqui commerce" French

WE NEED YOUR ITEMS TO SELL.

Good luck with your sale, trade, or swap and your purchases. Remember all are welcome, NAF members as well as non members. The best part this is FREE to everyone, we can all benefit from this service.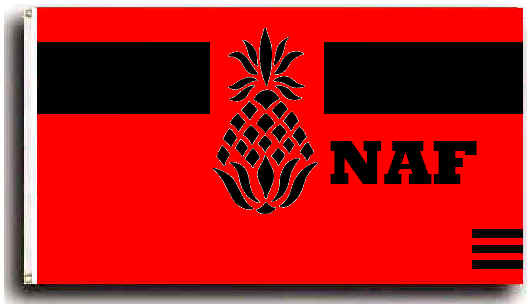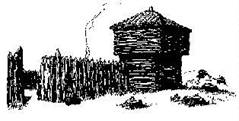 ___________________________
This website may not be reproduced in part or in whole without the written permission of the North American Frontiersmen. All Rights Reserved, Copyrighted 2005-2010.
updated 03/10/2010