Welcome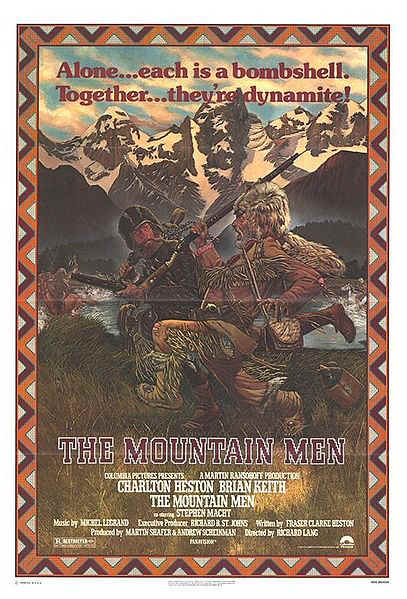 Brian Keith stars as an argumentative, curmudgeonly mountain man by the name of Henry Frapp. His co-star, Charlton Heston, in the role of Bill Tyler, is Henry's good friend and fellow trapper. Together, they trap beaver, fought Indians, and become classicly inebriated at a mountain man rendezvous while trying to sell their "plews", or beaver skins, to a cutthroat French trader named Fontanel.
Henry manages to survive a scalping by a ruthless Blackfoot warrior named Heavy Eagle, and is reunited with Bill Tyler later in the movie to engage in a final, glorious battle with a Blackfoot war party led by Heavy Eagle.
This was a fun time for many of our friends to appear in this movies. If you haven't seen the movie, pickup a copy, you'll enjoy it.
______________________________
SMOKE SIGNALS
___________________________
MESSAGE FROM THE EDITOR
Bill Cunningham is in the process of putting together another exciting year of North American Frontiersmen events. He'll touch on some of his ideas for the 2010 season.
As in the past we will ask members to submit articles of their own personal treks, etc. like seen in other period magazines.
To enter this month's issue "click" on the name below.
___________________________
Later,

Buck Conner

"One who trades" English

"Uno qui én negocia" Spanish

"Unqui commerce" French
Editor - Staff Writer
Editor email address: buckconner@yahoo.com
______________________________
The Official on-line magazine of the
North American Frontiersmen
______________________________
Property of the North American Frontiersmen Association. This website magazine may not be reproduced, in part or in whole, without the written permission of the North American Frontiersmen. All Rights Reserved. © 2005-10 North American Frontiersmen.
updated 02/12/10