Jul/Aug 2010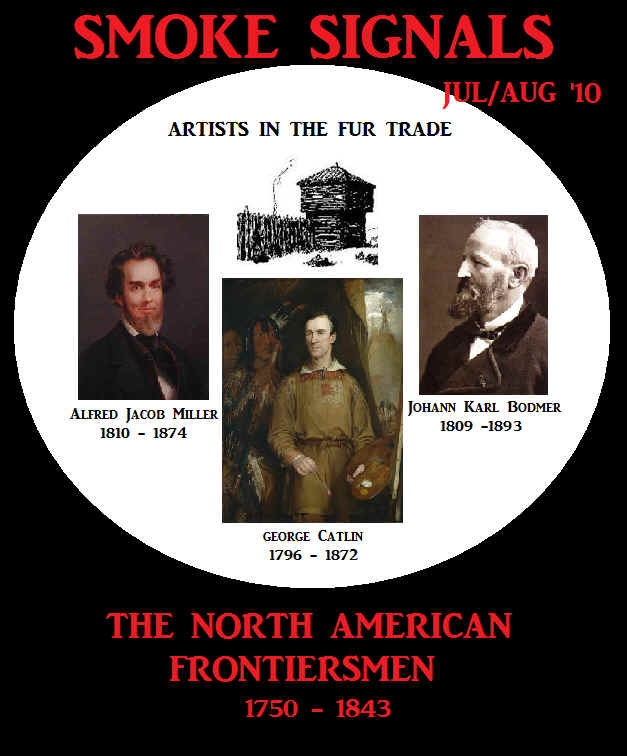 I donít know about the rest of the country, but here - western slope of CO it sucks.....
Our Editor answers a few of your questions on "carcass utilization".....

The artists of the American West - most important were Catlin, Bodmer, & Miller.
A Few Hints for Your Next Speech !
Shoots for score in competition or just shooting for "blanket prizes".
A good overview of the Western American Fur Trade.
This would effect each and every one of us.

Basic principles of the sport of black powder shooting - Part III.

A 17th & 18th century maritime route to the Cape of Good Hope & the Indian Ocean.
Cunningham - "I have never been more than a low average hand with a rifle".
Elmer Pope wrote for the CSMLA journal for years, asked him to provide his stories.
Elmer Pope & Buck found some "how-to" articles to share.
Important Dates in Gun History.