.....
BUCK CONNER

Editor - Staff Writer

Smoke Signals

Mar./Apr. '09
___________________________
CAMP LIFE
As many of you know I use to sell period correct edibles, cultivated and foraged through a firm called "Clark & Sons Mercantile". One of the best references I was able to find was written by one of our forefathers, Thomas Jefferson. Shown below is that book now located at another one of my web sites, "Clark & Sons Emporium, Ltd." an information source for period edibles.
Remember when viewing this information to use your "back" button to return to this page, enjoy what Mr. Jefferson has kept in his records of farming and gardening.
Thomas Jefferson's farm book
This manuscript volume, Thomas Jefferson's Farm Book, forms part of the Coolidge Collection of Thomas Jefferson Manuscripts. This volume contains Thomas Jefferson's working records primarily of his home, Monticello, and his private retreat, Poplar Forest, but also other farms and estates that he owned in Albemarle, Bedford, and Campbell counties in Virginia including Lego, Shadwell, Tufton, Elk Hill, Willis's Creek, and Bear Creek. Jefferson's property holdings were significant; he inherited and purchased land, and acquired several estates through marriage. The Farm Book contains two lists of his properties, one dated 1794 (page 32) and another from 1810 (page 127). Each list shows that he owned more than 10,000 acres.

The volume contains detailed information about farming activities and Jefferson's livestock and slaves. In 1795 and 1796 Jefferson wrote short entries outlining the plowing, sowing, planting, and cutting activities; these "Diary" (Jefferson's term) entries are arranged by date. He also maintained precise lists. Some lists include the names and locations of his slaves; others tracked the cloth, bedding, and food (fish, bread, and beef) distributed to them.

The volume contains inventories of livestock (horses, sheep, cattle, etc.) and numbers of hogs killed during various years. The middle sequence of pages (pages 61-119), entitled, "Aphorisms, Observations, Facts in Husbandry," contains concise notes, observations, and calculations about farming subjects such as equipment, livestock, workers, plants, crop rotation, and spinning.

The Farm Book contains three sequences of pages. The first (pages 1-60) and third (pages 123-174) sequences, consisting of lists, inventories, and diaries, are arranged in rough chronological order. The first sequence spans the years 1774 to 1805, and the third sequence spans the years 1809 to 1824, but not every type of record is assembled for every year and some inventories cover many consecutive years, with gaps. The middle section (pages 61-119), a sequence of concise notes about various farming topics, includes both dated and undated entries.
Thomas Jefferson's garden book
This manuscript volume, Thomas Jefferson's Garden Book, forms part of the Coolidge Collection of Thomas Jefferson Manuscripts. In the Garden Book, Jefferson kept records of his gardens at Monticello and Shadwell. The volume contains information about the varieties of vegetables, fruits, flowers and trees planted, sowing locations, harvesting dates, and notations about weather conditions. The volume spans the years 1766 to 1824; the entries for the first three years (1766-1768) primarily relate to gardening activities at Shadwell, the home Jefferson inherited from his parents. The entries dating from 1769 to 1824 describe gardening activities at Monticello, the property that became Jefferson's primary home after Shadwell burned in February 1770. Because Jefferson was away from Monticello, the Garden Book does not contain entries for the years 1784 to 1789; there is also a gap between 1795 and 1801, and there are no entries for several other years. The Garden Book contains two types of entries. The entries for the years 1766 to 1806 consist of brief notations arranged by date. The records for 1809 to 1824 include both notations arranged by date and tables (Jefferson called them "Kalendars") with columns in which he listed the vegetables in his garden, where they were planted, when the seeds were sowed, when the ripe vegetables "came to table" (were harvested), and other observations.

_________________________

Garden Book, inside front cover
by Thomas Jefferson

1766. Shadwell.

Mar. 30.

Purple hyacinth begins to bloom.

Apr. 6.

Narcissus and Puckoon open.

13.

Puckoon flowers fallen.

16.

a bluish colored, funnel-formed flower in lowgrounds in bloom.

30.

purple flag blooms. Hyacinth & Narcissus gone.

May. 4.

Wild honeysuckle in our woods open. -- also the Dwarf flag & Violets

7.

blue flower in lowgrounds vanished.

11.

The purple flag, Dwarf flag, Violet & wild Honeysuckle still in bloom. went journey to Maryland, Pennsylva., New York. so observations cease

Garden Book, page 26
by Thomas Jefferson

[1783-1792]

1783 2d. & 3d. September.

White frosts which killed vines in this neighborhood, killed tobo. in the N. Garden, fodder & latter corn in Augusta, & forward corn in Greenbriar

1790 March.

a cold wind in this month killed all the peaches at Monticello. the other species of fruits escaped tolerably well.

Octob.

in making the road from where it begins to rise 1. f. in 10. a little above the negro houses, up to the upper roundabout in front of the house (N.E.) 5. hands did 127. yds the 1st. day and 165. yds the second. it was 12. f. wide, and they crossed three or four considerable gullies which they filled up with stone.

1791 Sep. 28.

Estimate of a road rising 1.f. in 10.f. from the Secretary's ford. begun at the point of a ridge making into old road at head of little wet meadow. stepped rising 1.f. in 10. f. by guess as nearly as I could. to the upper end of a rock 414 yds. [this rock dropping far down the hill & being impassable, it would be better to begin here & work downwards & upwards from it's head.] to the plantation fence 264. yds. [so far thro' woods.] into the road about 200 yds above Overseer's house 426.yds thro' the open feild. in all 1104 yds. & from where it enters the road up to the house about 700 yds. in all about 1800.yds from Secretary's ford to the house. it would probably be about 85 days work

30.

on trial with the level, descending from the rock above mentioned 1.f. in 10 would have crossed the antient country road half way up the hill from the Secretary's ford. rising from the rock 1.f. in 10. to the right, it struck the fence opposite the stone spring, 376 yds from the rock.

1792 July 1.

Sunday. The thermometer at Dr. Walker's was this day at 96°. which he says is 3° higher than he ever knew it since he lived at the mountains. there was no thermometer at Monticello; but I have observed when I had one here, that it was generally about 2°. below Dr. Walker's. & mr Maury's. so we may suppose it would have been 94°. It was at 97°. at mr Madison's, in Orange on the same day, and at 99°. in Richmond. this was probably the hottest day ever known in Virginia. on the same day was a violent hurricane from about the capes of Virginia Northwardly. it overset vessels & blew down chimneys & the tops of houses in Philada & N. York, & destroyed a great deal of timber in the country.
I used Jefferson books as well as several other known gardeners from the colonial period through the fur trade in my search for eating correctly. Surprisingly how many of the items eaten today where on our forefathers plates as well, just referred to in some cases by a different name.
Later
Buck Conner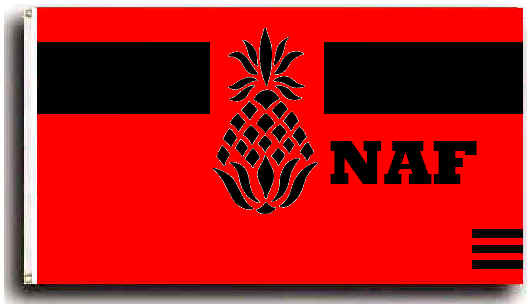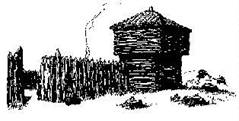 ___________________________