Jul/Aug 2007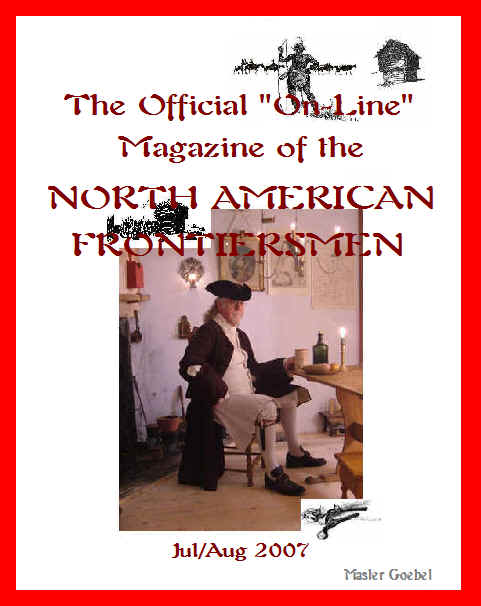 Ole goes over the 2nd NAF National Encampment event.
We talk about a common, yet correct edible grown here.

Historical Recipes of North America.

The Lesser known Mountain Men.
Getting involved in Primitive Archery is a self satisfying sport.
Multi-Positional Quiver is a personal and self satisfying item.
Some Thoughts About History.